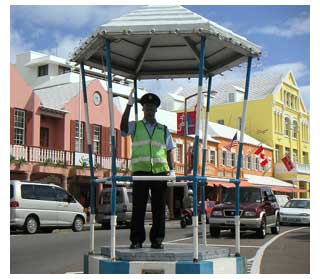 Around the clock our Police officers, support staff and Reserve officers work hard to provide a policing service to the public of Bermuda.
Together we look at where we can make the most difference to improving the quality of everyone's lives, and creating a safer Bermuda.
In our work we put our communities first – we want to be there when victims need us the most and when criminals don't. But, most importantly, we want people to be safe and feel safe whether they are in their homes, on the streets or at work in our country.
"Making Bermuda Safer."