Meet Insp. Kenten Trott
I am a proud father of 3 children who mean the world to me. I am a graduate of The Berkeley Institute and Rotary Exchange Student (Ecuador, 2003). I was raised in St. David's, Bermuda and I love being a Bermudian. I am a God-fearing Christian. Outside of Policing most of my time is spent with my children/family/loved ones and I am an avid motocross racer.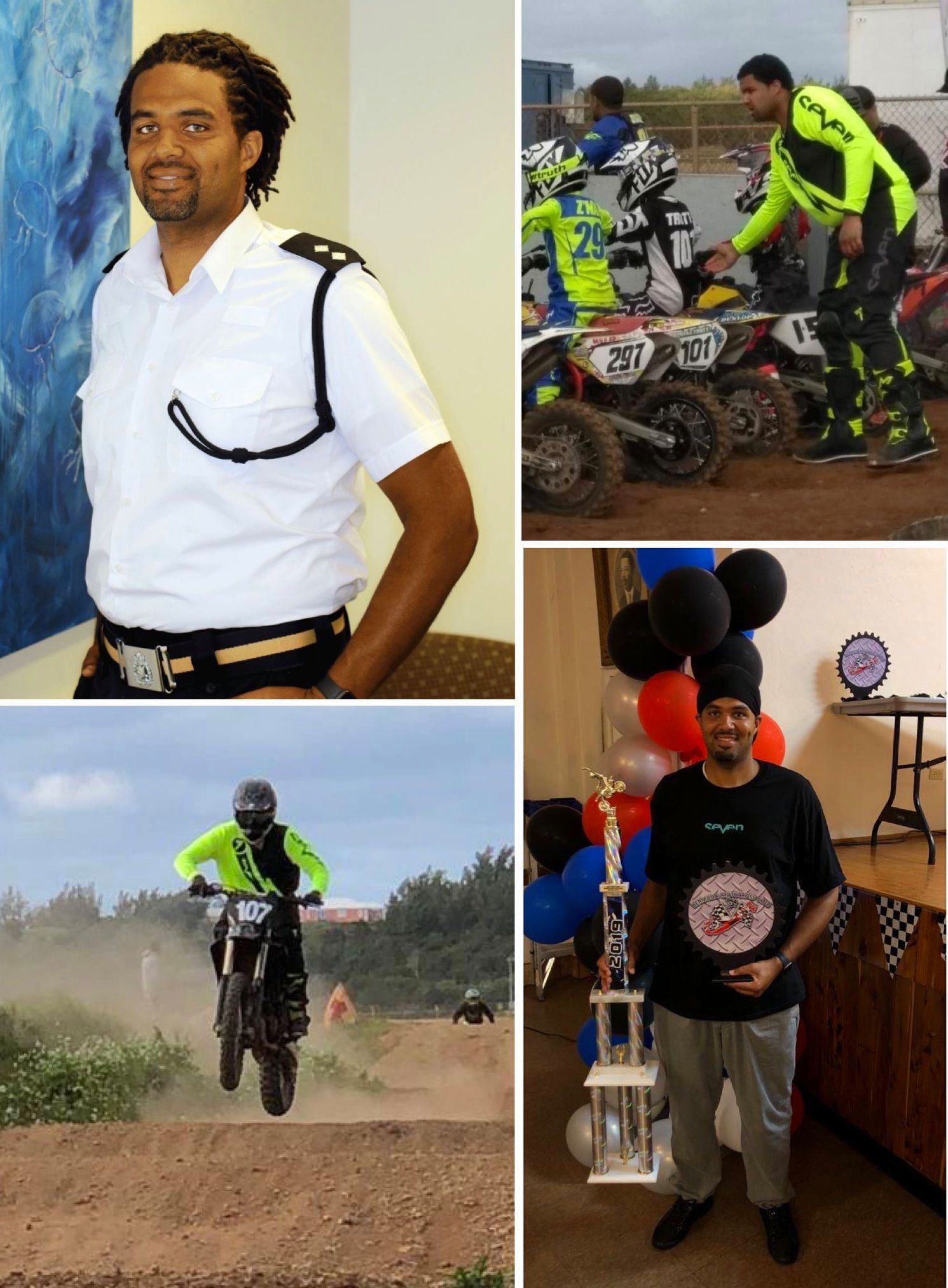 I joined the Police on the 16th of April 2007, so I have been an officer for just over 13 years. The most exciting and rewarding career decision I have ever made was becoming a Police Officer.
I am the Detective Inspector of the Serious Crime Unit. I am also the Cybertips lead for the BPS.
The Serious Crime Unit deals with the most heinous and as the name suggests "serious" crimes that occur in Bermuda. My role brings value to the community as we conduct quality focused investigations that demonstrate care and compassion for victims/witnesses and with the intention of bringing offenders to justice. I take my role very seriously, and although it might sound cliché, I joined the Police for the sole purpose of making a difference in my community. Bermuda has always been and will always be my home, and I am blessed to be able to spend every day making my island a safer place.
My personal values are: Respect for all, accountability, integrity, courage, professionalism, confidentiality, faith. Although I am not perfect (no one is), I pride myself on the fact that each day I strive to be a little better than I was the day before.
I am a part of SPS.bm which is Support Public Schools Bermuda; a member of the Bermuda Motocross Club; and part of a group of young people trying to make positive change in Bermuda. At the moment because Policing keeps me so busy, my main priority outside of Policing is my children. As a result I temporarily stepped back from many of the community initiatives I was a part of to ensure that whenever I am off I spend quality time with my children.
<p><span>Meet Insp.&nbsp;</span>Kenten Trott</p>