At 4pm Thursday, December 7th the Passing Out Parade for Recruit Foundation Course #78 took place at Police Headquarters in Prospect, Devonshire.
Twelve Constables were on parade, accompanied by the Bermuda Island Pipe Band under the command of Pipe Sergeant Aidan Stones. They were led by the Parade Commander and Drill Instructor Sergeant Derrick Golding.
For more details and photos from the ceremony, please click the photo below.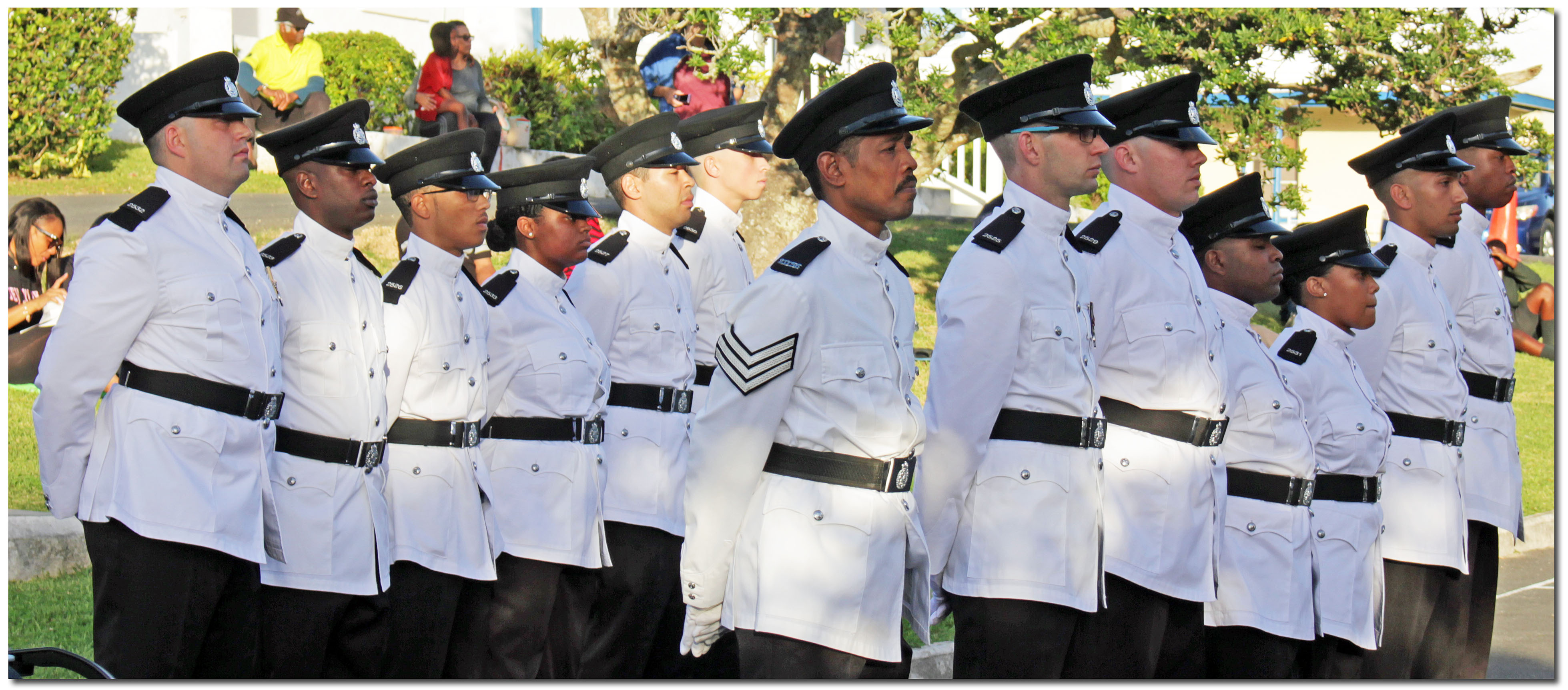 <p>RFC #78 Passing Out Parade</p>