Meet Detective Sgt. Jason Smith - I am a graduate of the Sandys Secondary School and was raised in Somerset. I am a God-fearing man and as a teen, I served as a youth Pastor in my church, New Testament Church of God. Also during my teen years, I was selected to represent the Lions Clubs of Bermuda in the International Lions Youth Convention in 1992 and was part of a group of young men from 64 countries that travelled throughout the United States for six weeks. Outside of policing I spend most of my time boating, playing tennis and cycling. I also love cooking and find it therapeutic.
I joined the Bermuda Police Service as a Police Cadet in 1991 after graduating from high school and worked as a cadet in C.I.D. for a year before attending the police training school to become a police constable. That year spent as a cadet in C.I.D. made me interested in working in criminal investigation. Upon graduating from police training school 1993, I set my career path to becoming a detective and became a detective constable in 1995.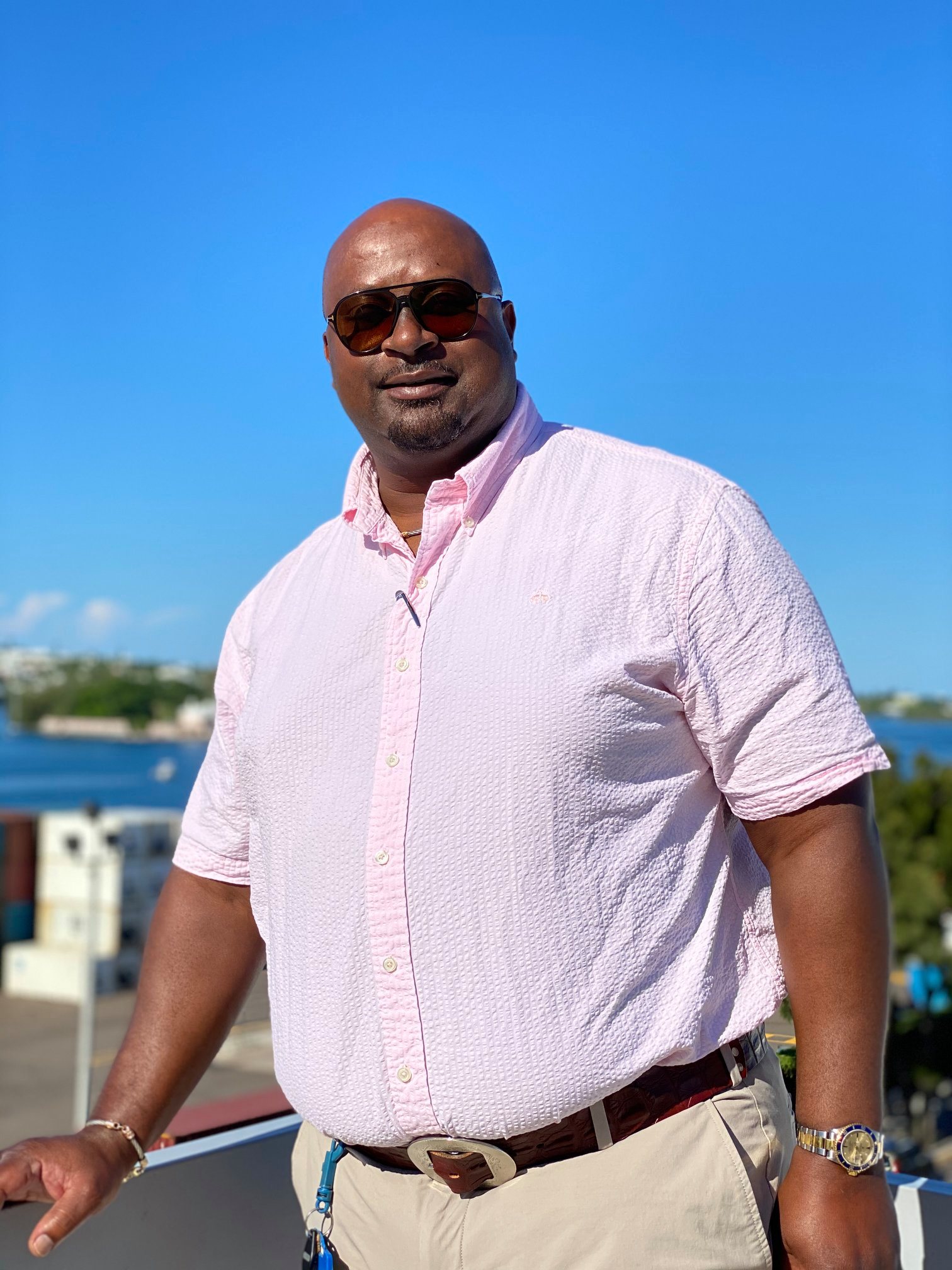 My career so far has been spent working in the various C.I.D. divisions. I have worked on and played an integral role in numerous high profile cases throughout my career. The first murder case I worked on was in 1997 and I have been involved in just about every murder investigation since then.
Having been promoted to the rank of Sergeant in 2007, I've spent the last ten years, as a Senior Investigating Officer.
I recently had the pleasure and privilege of working on secondment to the Turks and Caicos Islands Police Force for eight weeks in 2019 and was the lead investigator in several of their murder investigations; two of which were solved under my leadership.
I am currently attached to the Serious Crime Unit, where I am the longest serving member, having been there since 2001. The Serious Crime Unit investigates murders, attempted murders and serious crimes that are of great public interest.
As one of the supervisors in the unit, I am responsible for leading a team of detectives and I take my current role and responsibilities seriously.
I work with my community to bring closure for families to see that justice is served. I constantly meet with the families of victims and during those meetings I can feel their pain and suffering. It is difficult at times to separate myself emotionally from their pain, but these meetings often remind me of why I am doing what I am do. It makes me more determined to solve the case. I am very passionate about what I do.
My personal values are: respect, integrity, confidentiality, courage and faith. My Christian upbringing teaches me to respect all mankind regardless of race, ethnicity, gender or sexual orientation. In the eyes of God we are all created equal and we should strive to love thy neighbor as thyself.
Outside of policing I am involved in mentoring programs and am a member of a Friendly Society that does charitable work within the community.
Meet Detective Sgt. Jason Smith
<p>&nbsp;Meet Detective Sgt. Jason Smith</p>