Meet Inspector Alex Rollin
I am Alex Rollin, Inspector 2019, currently working as the Incident Commander for B watch. I attended school at Saltus as well as Dalhousie University where I graduated with a BA in History.
I have been a police officer for nearly 21 years and have had the opportunity to work out of east, central and western police stations as well as specialist departments throughout my career.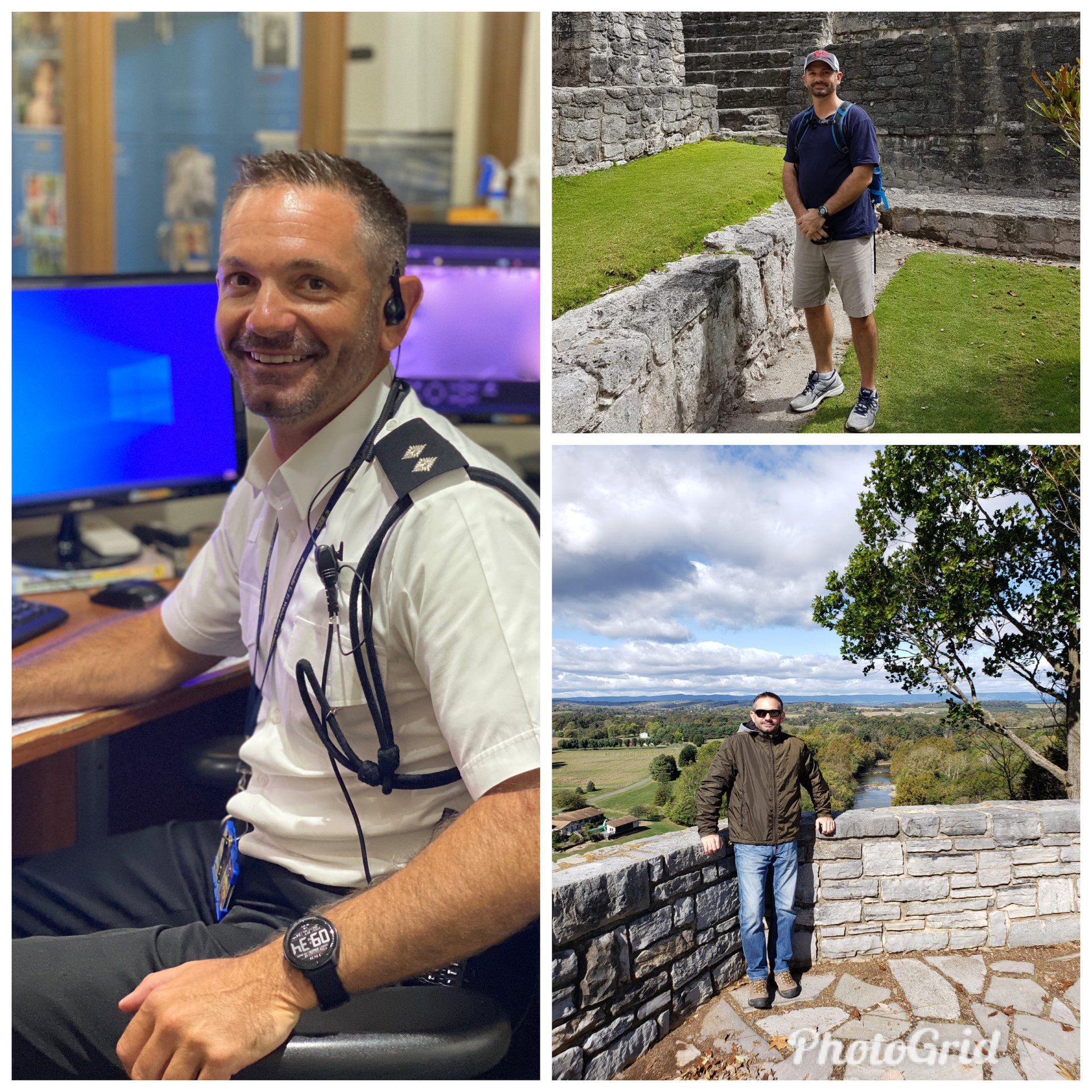 My current role as the incident commander on B watch gives me oversight of what is happening across the island during my twelve hour shifts. I can monitor calls for service to ensure all the proper resources are being utilized to best handle the situation. For major incidents I activate in a different capacity which calls for quick decision making and direct contact with teams working island wide. I enjoy the camaraderie of policing and the teamwork required to deliver a quality product to the community.
When given the opportunity to give some sage advice to colleagues I like the following:
· Treat every person with who you come in to contact with the utmost professionalism. This is whether they are a victim of crime, suspect in a crime, witness to a crime, a colleague or any member of the public. I tell any officer I get the chance to – please remember that this person, no matter what capacity you are dealing with them is still somebody's mother, father, son, daughter, granny, grandfather, etc. Treat people with the same respect that you expect a police officer to treat a member of your own family.
· Go over the top with every incident you deal with. Get criticized for doing too much work rather than not enough.
· Have a sense of humour.
· Enjoy your time off. Leave emails alone.
In my time away from work I enjoy being with family and friends. I love to cook…and eat. Fitness and outdoor activity is a big part of my life. Running, gym, paddle boarding, kayaking, fishing, boating and traveling are my big favourites.
During my time in the police I have been a part of Homework Academy and the Youth Police Initiative which have been programs run by The Family Centre.
Meet Inspector Alex Rollin
<p>Meet Inspector Alex Rollin &nbsp;</p>