Reported Missing Person: 65 Year Old Colin Fubler
Sun, 2020-02-09

The Bermuda Police Service is seeking the public's assistance in locating 65 year old Colin Fubler.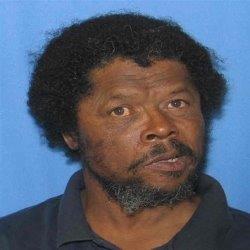 Mister Fubler has not been seen for the last two weeks but was only reported missing on Friday 7th February.
Mister Fubler is a black male. He is approximately 5' 9" tall, of medium build and weighing 175 pounds.
Mr. Fubler, is an outpatient of the Mid Atlantic Wellness Institute. He sports a bushy hairstyle, thick beard and walks with his head hung to one side.
Police efforts to locate Mr. Fubler since he was reported missing continue, but have been unsuccessful so far.
However, a member of the public apparently saw Mr. Fubler Saturday, February 8th along Reid Street in the City of Hamilton.
Anyone with information on the whereabouts of Colin Fubler, is asked to contact the main police number on 295-0011.