Non Emergency Contact Launch
Tue, 2020-04-14

In order to provide faster and more efficient service to the community, the Bermuda Police Service is implementing a new reporting hotline, "211".
The new "211" number is meant to be used when contacting us for non-emergency situations.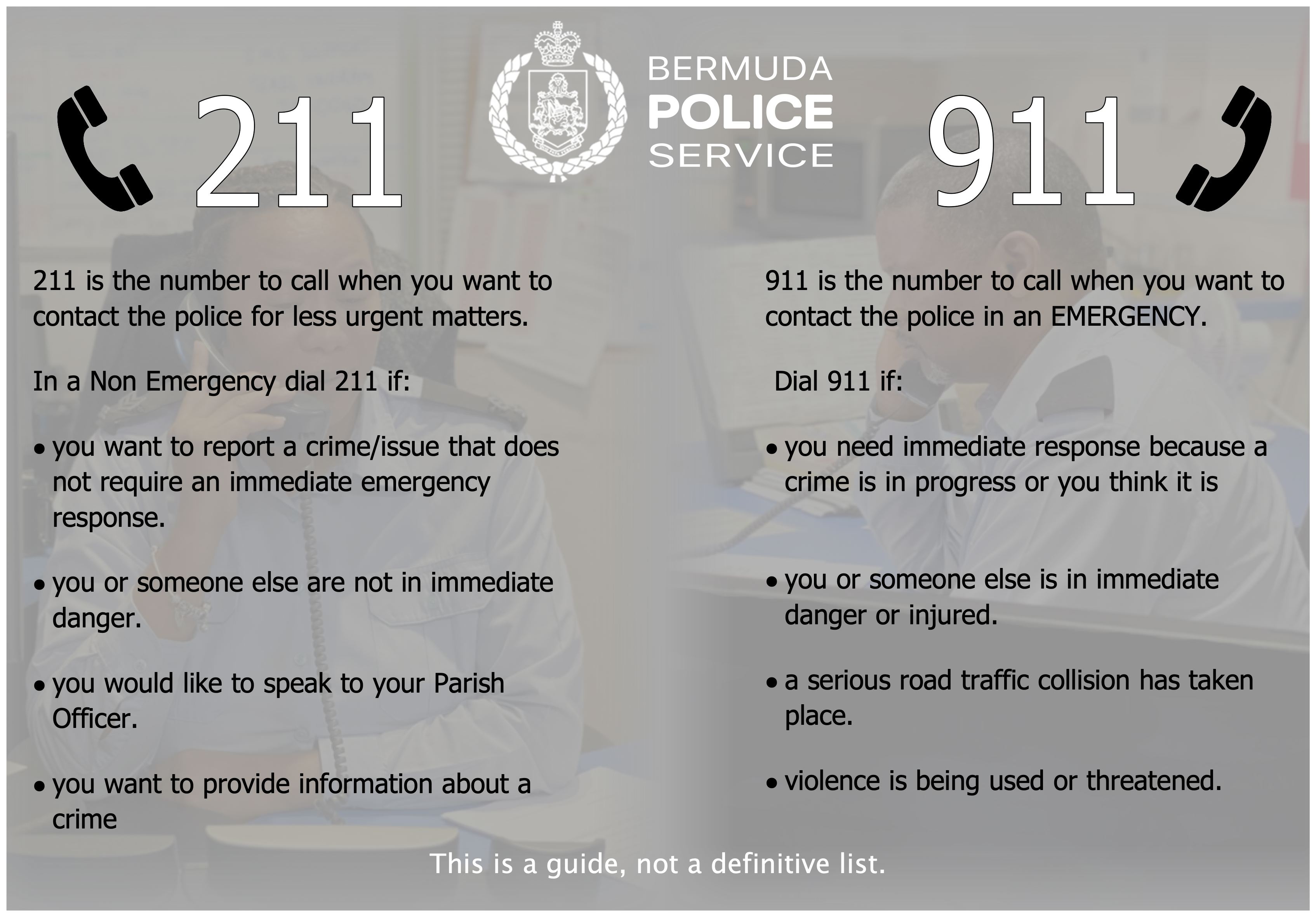 These include but are not limited to:
Reporting a crime/issue that does not require an immediate emergency response
You need to report a situation/crime but you or someone else are not in immediate danger.
You wish to speak with your Parish Constable.
You wish to provide information about a crime.
The introduction of the "211" number is also meant to avoid members of the public calling "911" for non-emergency calls.
The "911" number will remain in effect, but as is currently the case, it is to be used only in case of an emergency.
The BPS has also introduced a new Community Reporting Portal, https://portal.police.bm
The BPS Community Reporting Portal is now live and allows the public to report minor crimes or incidents and make police complaints online via a secure efficient and convenient website.